Post by Cindy on Jun 2, 2016 10:48:16 GMT -5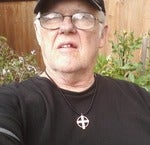 I look forward to seeing your pictures! I bet Barbara will enjoy talking gardens with him LOL. I can hardly believe it's already June too. It's been so weird weather wise for the last couple of years, and especially lately. Normally we get plenty of snow and it gets really cold here in winter, but for us this last winter, it was like it never happened. I don't think I saw a single person in a winter coat all season, and often saw folks in tshirts and even shorts. So for us it's like we're still waiting for winter to happen but instead went from fall to summer, with any number of more fall days in between the 90 degree weather which is unusual in itself - weather in the 90's I mean.


Bystillwaters, I look forward to seeing the photos. I'm not a gardener myself (scared of running up on a snake
), but appreciate seeing a beautiful garden that someone else has created.
Lulu, your Iris is
lovely!!

Thank you all for the nice comments on my father's funeral service. I am still in awe that God "got me through it" so well.
I got to see my mother again on Sunday for about an hour -- because John and I went on a trip to the NC mountains with a few couples from church for the Memorial Day long weekend. My mom's house was only about 1-1/2 hour away, so we drove down to GA to see her Sunday, which was good, because it was a difficult day for her (although she is very strong). I'm already thinking about when I need to go see her again. My sister and I both feel badly about living so far away from her and feel a responsibility to take care of her, although of course she still drives and is very independent. In fact she would probably feel INSULTED if she thought we "wanted to take care of her!"
I still get little crying spells when something reminds me of Daddy, and expect that to continue for a long time. Then I think of how happy and healthy he is now in Heaven and realize he would not WANT to come back, even if he could, so that is comforting. Looking forward to the rapture now more than ever!!
In other news-- remember that John had a severe reaction to Humira that sent him to the ER on Easter Sunday? Well, his GI doctor took him off that, put him on 8 weeks of prednisone to "recover",

and yesterday we took him for his first treatment of Remicade (another biologic drug that is similar to Humira, but totally different - somehow). He has to go to an infusion center to receive the Remicade by IV, which will take several hours each time. He goes for the next infusion in 2 weeks, then 4 weeks, and after that, every 8 weeks. Prayers are greatly appreciated that this drug will work effectively for him with NO side effects, as biologic drugs can be dangerous.
Sorry my posts lately have been "all about me" and hope and pray you all are doing well in this HOT weather we're having -- and summer not even officially here yet!

I had hoped you'd get to see your mom again Lorrie and am glad you were able to. Hopefully you'll get there again soon too. I was recently reading about how Jesus resurrected Lazarus, and was thinking how he most likely didn't share the joy his sisters felt about it. Then I thought about how all the folks who knew about it, and everyone did, how they must have constantly been after him to tell them what it was like. Yet the Lord didn't allow anything to be put in His Word about it, other than what we've been told by other scriptures including what Paul said. And considering Paul had been there in spirit and tells us He was forbidden to speak of it, tells me yet again that all these "I've been to Heaven and back" books are nothing but people's imaginations and wishful thinking, especially since they don't line up with scripture anyway. Back many years ago, in 1976 when my Mom died, the book about life after death by Moody - I think his name was, was a big deal and of course under the circumstances, I bought it and devoured it. Then got every book I could get my hands on after that that talked about it, not realizing at the time that they didn't agree with God's Word. Then having my own going through the tunnel and seeing the light experience, I was sure they were all true.

It's amazing how easy it is for Satan to fool us using our feelings and experiences. I'm so thankful that the Lord showed me the truth and showed me there's a whole lot more about Heaven in His Word then those books can ever tell, and we can count on it being true! I can't wait to get there myself!

Sorry, didn't mean to go off on a tangent.... sometimes I just type exactly what I'm thinking... and probably shouldn't.

I'm sorry John had a bad experience with the Humira. My doc wants me to try the biologics too. He thinks he's going to put me on them this month, but he doesn't yet realize just how stubborn I am!
I sure hope the Remicade helps him tremendously and that he doesn't have any of the side effects of any bad reaction to it. I'll certainly pray for him for that too! In fact, let me add that to my list for him now.... Ok, just did.

Speaking of my list, how's your Uncle and Sister doing? How about you too? I hope you haven't been bothered by any migraines lately.

Hey Lulu, how's Ron's brother, Robert doing? I hope he's well.

Well, I'd better get busy here as I have a ton to do today as I didn't do anything yesterday lol