Post by Cindy on Feb 23, 2017 11:11:35 GMT -5
Time for a new thread. So here's most of yesterday's posts: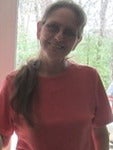 I agree. The walking thing is not for everyone, Cindy. Like you, I cannot tolerate long walking. It usually hits me right away, but when it doesn't, it hits me later on, when I'm not doing a thing. And it has gotten worse, gradually, over the years. Even things I could do, last year, I cannot do this year. Walking and standing for longer that 15 to 20 minutes at a time, makes it worse.

I am actually somewhat surprised that Ed stayed the whole 5 days. They all did. And it wasn't because they had it in their brains that they had chronic pain. It was because they were ALL so desperate for some relief, from the pain they were actually feeling. But, these people didn't have a clue, what these men & women were having to endure. They (the physicians at the workshop) were actually at the beginning stages of the "trial and error" of what to do to find relief for them. We all kept saying....Nope, tried that, didn't work........that helped, but not for very long........nope, sorry, can't do that.....
There was one time, though, and I've been waiting to tell everyone this one. A woman, who seemed kind of messed up, socially, finally said something that made the most sense...........SOAP UNDER THE BED SHEET! I almost burst into laughter. But, instead, I anticipated what she was going to say when she started out saying "you're going to think I'm crazy, and you aren't going to believe it....." I started nodding my head, and under my breath was saying yep, yep. And Ed started pointing at me, saying talk to my wife, she knows all about it.
And everyone was like, huh?......You've got to be kidding. Many there, had RLS and cramping and could never find any relief from it. But, instead of talking to the woman who was being paid to give the lecture, they were all asking me about it.


I should start a thread about this, but it's actually really short (in comparison to how I usually write, lol)
But, one other session was so awesome. They brought in a team who trains service dogs. That was the best and most interesting part of the program. These dogs are totally amazing. Each one of the handlers owned dogs of their own, for their own conditions, so that made it so much better, because they trained how they, themselves, live. And these dogs were not just trained to sense an attack of PTSD, but an oncoming heart attack and other trauma the human might be experiencing that even they don't know is happening. These dogs are not pets. The humans are very attached to them, but they are trained to do a job, and the dogs actually take it more seriously than the owners do. I could have sat there all day, and listened to them, telling their stories of what these wonderful animals do for people with chronic pain and chronic conditions. And it's not a particular breed either. One of the dogs was a little mutt. So cute.

Cindy, I hope you can rest today, or be able to do what it is you do to help be able to feel better. We all have our "thing" we do, to help alleviate our pain. Sometimes it works, sometimes it doesn't. I think we can just all call ourselves a 'work in process'.

OK, speaking of today. I do have a couple things I need to tend to today, and it's almost noon, my time, and I haven't even begun. So, I'll talk with y'all later............

That's so neat about the soap. I've had that happen at times as well. It's amazing how something as simple as a bar of soap can help with pain or cramps. I still use mine all the time and it never fails!

That's awesome you got to see the service dogs Cheryl! I just read a book about them and how they're trained and thought it was fascinating. I'd love to be involved with something like that, but it's out of the question for me right now since I can't walk much. I know the Lord will bless those who are training them and helping our vets and other disabled people. As far as walking goes, I never know for sure just how long I'll be able to stand or walk. Some days, (not often, but still, once in a while) I can walk from the living room to the kitchen and even stand in there and make supper without too much pain. Say, for a total of maybe 15- 20 minutes standing time. But most days I can't do that. Most of the time, I'm already hurting by the time I get to the kitchen which is only about 10 steps away from where I sit in the living room. So from the time I get there, until I can sit back down, the pain just continues to get worse. The only thing that saves me when we do the shopping is holding onto the shopping cart. It's better than a walker
or at least as good as one. But even with that, I'm still in horrible pain by the time we're done. That's why I had to give up working in the garden. it just about killed me to watch the weeds growing up in it this past year, and seeing all my work over the years get ruined. I tried to pull some of the weeds a few times, but just can't handle the pain anymore and Bruce has been putting his foot down more about it lately too. I still intend to at least try to do some this coming spring, whatever I can get away with anyway. We'll see. I've been using my cane a lot more inside the house and that's helping a little bit.

I'm still feeling tired, but better than yesterday. Thanks!



I just finished reading the last page of Chat & haven't even started at the top of this one yet, but am about to have to leave to meet Timothy at Urgent Care; it sounds like he has the flu. He actually went to the CVS Minute Clinic about 10 days ago with similar symptoms and tested negative for flu (they called it flu syndrome) and he got better, but his symptoms came back yesterday and I just found out (15 minutes ago) that he's home sick today and barely able to get out of bed. Called our family doctor and they're booked for the rest of the day, so to Urgent Care he must go. Lots of flu going around; it's bad. Hope that, if he has it, it won't be too late for him to take Tamilflu.
Catch you all later!

I sure hope that he doesn't have the flu or that like you said, he can take the tamilflu! That reminds me that for the first time in a long time, I haven't had my flu shot yet!

I LOVE to walk, and walk quite a distance! but It's gotta be a comfortable walk, with Mace NOT pulling...but I am a walker for sure!
Cindy praying honey!
Lorrie, sending prayers up for you and Timothy also!
Thinking of Ruthanne....
our weather has been crazy, tons of rain on Friday, our street was a river, very low river but the water did go all the way across the street. the homes are up around 6 feet from the street, so the homes were safe, but others weren't. Up north they are getting it real bad. they are sure that Dams gonna go...
but It was a Jazzy weekend, and we had fun. Our Netty took us out for my birthday. and I got spoiled!
Both Ron and I did!
Work is going ok. been busy thus far. SpaceX sent up an rocket, it was beautiful. the Dragon 9 is delivering some supply's to the space station. and the first stage rocket landed back on earth, they make it look easy now...
I used to walk a lot too Lulu. I especially liked to walk to work which was just a couple of miles from our house. I remember one time my son Jon was working with me - he was the "housekeeper" doing cleaning there. Anyway, since I'd walked to work, he had to walk home with me. I think he was about 14 at the time. Anyway, we were walking, and about half way home, He slumped down onto a rock to sit and told me that he needed to rest for a bit. I couldn't believe it! He was a very active kid, so it was hard to believe that a little walk would get to him long before it did me!


That was nice of Netty to take you guys out. I'm glad you got to see Jazzy too!


Hi

When I was shopping yesterday at the Dollar Store I saw a woman that had the same type of shoes on that I was wearing, so I said hi to her and told her we were both wearing look alike shoes, so we both got a laugh. Then she showed me the jewelry that she was wearing, metal painted bracelets with matching metal painted ring and she said the ring only cost her one dollar. The jewelry really looked nice on her. She said she shopped on-line at wish .com. I checked out the site, seems like Chinese women from San Francisco started the site and it looks like a nice site for young people. I did not want to log in because I did not want all the junk e mail I would get, plus the tracking, but it looked like an e bay type site.
Well I am off to start my day, nice weather, no cold and rain, so maybe I can stop coughing, as I am not used to humidity and cold.



Yeah, my daughter told me about it and I've enjoyed checking it out. I logged in and when I got the first email, I changed my email preferences to "none", so haven't been bothered with any more. I'm hoping I'll be able to get birthday and Christmas gifts for the kids from there at great savings!