Post by Cheryl on Nov 21, 2017 16:09:23 GMT -5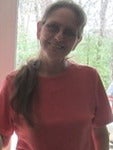 From Last Friday: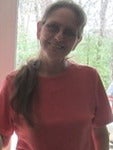 Sorry I couldn't be here this morning, but I had to be at the hospital for my last test early. They gave me an injection and told me to return at 1pm. We went shopping and then to Jenn's house. We visited with her and the kids till it was time to go back. The bone scan took 45 minutes. I didn't think I'd make it through even 10 because of all the pain I was in. The pain was caused by the position I had to lay in and being unable to move a muscle during it. They had to do something to the machine after the first 10 minutes so I asked them to get my pills out of my purse; told her to give me 2 white ones (morphine) and a yellow one (flexeril - muscle relaxer). She did and somehow I swallowed them dry and without moving. Of course they didn't work till it was over but at least I had that to look forward to. I made it through with prayer and repeating Psalm 94:18-19. "When I said,
"My foot is slipping," your love O Lord supported me. When anxiety was great within me,
your consolation brought joy to my soul." After that I started repeating all the scriptures I'd memorized. What I loved was when I couldn't remember a line, I'd ask the Lord and the next thing I knew it would come into my head. I was sure the Lord was helping me! And that made me feel better and helped me make it through the ordeal.

Tests are all done now and I see the doctor next Wednesday. I could sure use any prayers any of you would be willing to say for me.

Hope you all had a great day!
Well, tomorrow is my big day - Wednesday, the day I see the doctor and find out what all the tests indicate and what he thinks I should do about it all, and what my prognosis is. I'll try to come in here in the morning, for a bit, but can't promise as I have to get everything done at home before I leave. I'm honestly thinking that's not going to give me enough time to come here as well. So it'll probably be Thursday before I can stop in and let you know what's up.

I'd sure appreciate any prayers any of you are willing to say for me though.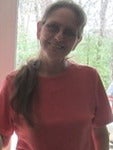 Thanks Barbara. Well, I had to laugh at what all the images showed since the doctor had told me that workers comp would fight tooth and nail to not pay for anything, because every one of them showed one thing neither the doc or I expected: that the two disks that were the site of my original injury, are so totally and completely degenerated that they're practically gone but what's left is highly inflamed (the doc said they were lit up like a neon sign on every image lol) and is the obvious cause of the scoliosis, stenosis, and all the pain. So there's no way workers comp can get out of paying for the doctor visits or the tests. Oh, they can try, but they'll lose big time! Because of this, he mentioned a couple of other types of surgery I could have but those I don't want to have for another reason. My pain doctor told me many years ago that most of his business comes from people who have those surgeries due to either the surgery failing or even if it worked the person then had a new pain from the surgery itself. Plus, since then, in the pain forum I did a LOT of research on those surgeries for other members and discovered the same thing about them. Failure is so common with them it even has a name: Failed surgery syndrome. So I don't think I'm interested in any of that either. I'll just wait for the Lord. If something changes or I feel led to have surgery (which I highly doubt) but, if I do, then I'll look into it again, but for now, I'll leave well enough alone. It just means that I'll have to put up with this extra pain for good as it's not going to go away. (unless of course the Lord heals me and I've been asking for that, so we'll see what He says).

Wow, Cindy, if it's not one thing, it's more and more of another. I'm so sorry that you are having to go through all of this.

My sister-in-law had broken her back in 3 places, so surgery was not a choice for her. It was a must. They put rods on both sides of her spine. Fifteen years later, they had to go back in and replace those rods, because they had shifted and were actually trying to cross over each other, causing her unbearable pain.
And seeing her go through all the other surgeries....she broke her elbow, when she fell, and now the elbow (funny bone) is not centered and is on the inside of her arm, and she cannot control her arm and smacks herself in the face, when she tries to use it. She's had both hands worked on, and is currently recovering from that (not carpa-tunnel), she's had hip surgery twice on the same hip, because they put one in that was too big, and she almost died last year from a bad sepsis infection in her system. She now has to have a stent put in, at her kidney, and she's saying NO MORE SURGERIES. She is 73.

I completely understand that, and I understand you too, with not wanting any more surgeries, on your back. And like you said.........sometimes they work, but most often do not. They wanted to do surgery on Ed's upper spine, right at the back of his neck, because he had cartilage deterioration and the disk was bone on bone. But, to do that surgery, they would have had to go in through his neck, at the front and he was at great risk to have his jugular vein punctured, and the surgery (when done right) would be successful. So, I researched it, and showed Ed all the pros and cons and secretly hoped that he would decide not to have it done, and he didn't have it done. The VA gave him PT and a stretching contraption to help, and they gave him one of those shots, which didn't work either, but he didn't want the surgery, and I didn't push it. Like I said....I'd hoped he would not, because it would have meant they'd have to put him asleep, and that was not an option for him.

My prayers are with you, Cindy. As always, but even more specifically today.