Post by Cheryl on Dec 15, 2017 17:35:19 GMT -5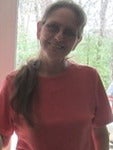 I had to laugh when my rheum doctor called me the other day.
He's apparently looking up "very rare autoimmune diseases" to see if i have them. He gave me the name of one he thought might be possible (I have no idea why!) and told me to google it and see what I thought. So I did and couldn't believe he'd even suggest it. Out of 10 main symptoms the only one that was even close was "joint pain" LOL and that's from the RA anyway! So I called him back and told him no way. Guess he's still researching LOL But, from what he told me about the Dexa scan, he doesn't like to admit it, but I was right. I DO NOT HAVE osteoporosis!I guess that's why he's looking for other weird diseases LOL I see him again on the 29th so I'll find out what more he thinks then.

Before I forget yet again, I wanted to ask how some of the people I'm praying for are doing. Please know I don't expect anyone to go into any detail, especially if you don't want to discuss it here. I just need to know if I need to keep praying for the same things basically is all, or if I need to pray for something different.

Lorrie, how's John coming with that new job? How's his treatments going - still having the bad side effects? How about your sister Vickie? and of course, how are you doing? I hope there haven't been anymore migraines!

How's Ron doing Lulu? How about his brother? And of course you as well? Has Nettie joined us in the Kingdom yet, or Jazzy's mom? (I can never remember her name). How's Jazzy doing?

How about you Marlene? I hope your health is doing great!

Cheryl, how about you? Any job or church possibilities yet? I'm praying for your health as well, but I know you've been having problems there still.

How are you and Leonard doing health wise Barbara? Praying your children and grandchildren will be added to the Kingdom soon too!

Has anyone heard from or about Marianne?

How are you and David doing Kel? How's your daughter Devin doing?

Those are the main one I can think of that generally post in here anyway. Thanks everyone, and I'll continue to pray for you no matter what!

Cindy, that's funny what your doctor is doing. Is he realizing how much he doesn't know about auto-immune diseases? Or is he just trying to catch you uninformed. LOL ...or both...lol

Thank you, Cindy, for your prayers for me. I know the Lord is hearing everyone's prayers, because He proves it to me, every day. No, after leaving the church I was attending, I haven't found another, but I have one I'd like to attend soon, to see if it can be my new Church home. I'll let you know.
No, no job yet. And yes, there is something going on with my health......I will find out soon. Cindy, you know what I know, so far, but if anyone wants details, you can PM me. But, I won't answer publicly. The Lord knows my issues.

The last I've heard about Marianne just since Thanksgiving. She was very tired, but tries to get up and move around. Her son says that all the meds they have her on is causing this, but she is in extreme pain 24/7. The meds bring that down a bit, but not enough. Please pray for the Lord to intervene and help Marianne not feel the pain.



Barbara, let us know if they have found the root cause of Leonard's anemia. I was anemic all my young life and my mother found that when I'd be away from my home for as little as a couple of days, I was lethargic. It was because I was raised on well water, and when I'd go to my grandma's house, she had city water, and I wasn't getting the iron. So, Mom solved that and sent me to grandma's with a gallon of well water.
I was severely anemic, while I was carrying Joshua. He was absorbing all my iron. So, they put me on iron pills. I stopped taking them, when I realized what they were doing to my digestion (putting that mildly). Then I was fine for years, after that. Then last year, when I had that surgery, they found me anemic. But, instead of taking supplements, I eat foods that are rich in iron, like spinach, fish, tuna, white and pinto beans, oatmeal, eggs, molasses, nuts, apples, bananas. Watermelon is a good source too, but I don't like it. Also dark chocolate, believe it or not, gives quite a bit. But, one thing that I didn't know, but read it recently is that if you drink coffee or tea with anything that you want to absorb the iron from, it will prevent the body from getting any benefit from it.


I hope that helps you help your hubby.



Hi Anna, I would not want to go over to Wayne's place either, with all those rattlers.

And yes, there is definitely a dark side to the internet, but we have control over that, for ourselves. People are "afraid" to use social media, because of all the secular evil there is over there. But, we have control over what we view, click on and pay attention to. It is what we make it to be.

Hi Margie, I'm sorry that your friends will be moving away. But, they will be with their family, so that's a comfort.
I was thinking.........if the gift is small enough to fit into a stocking as a stuffer, go ahead and wrap it. It just means that there's more for him to unwrap, which is part of the fun.



OK, there's lots more I wanted to respond to, but I can't sit in this chair much longer. I need to go sit in the living room and think about fixing something for my supper. But, know that I think and pray for you all, often. I love you all.